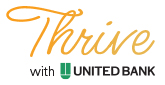 Building Retirement Savings for Your Golden Years
The most important thing to know when saving for retirement is the earlier you start, the easier it will be. With women living longer than men on average, now's a great time to start building your retirement savings.
A 2020 CDC study showed that in the United States, women outlive men by almost 6 years, on average.1
This is one of the reasons it's so important to create a plan now. Regardless of your income, setting a goal and developing a well-rounded retirement strategy can provide you with the peace of mind to weather the most economically uncertain storms — like volatile markets and emergency expenses — later.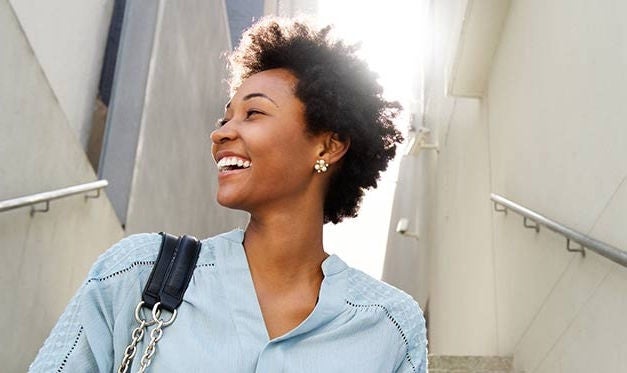 We're here to help. Here are five tips and strategies to become more proactive about planning your retirement.
1. Maximize tax-advantaged savings options
The best way to effortlessly redirect money from your paycheck toward your retirement savings and investing is by contributing to tax-advantaged savings and retirement accounts at every opportunity. These include 401(k)/403(b) plans, IRAs, HSAs and any type of investment, financial account or savings plan that is either exempt from taxation, tax-deferred or that comes with tax benefits.
If your 401(k) is through your employer, you'll also want to take full advantage of matching benefits by regularly contributing as much as you possibly can, up to the IRS limit.
Side note: If you happen to get a raise or a bonus, consider putting the funds toward your retirement plan rather than spending them. Getting in the saving spirit can make this journey exciting! 
2. How much to save for retirement
If you're wondering how much to save for retirement, you're not alone. While getting real about what your retirement will cost can be stressful, it's an essential first step toward reaching your savings and investment goals. Some experts recommend replacing up to 80% of your income with your savings after retirement, so it's important to know exactly what you're earning and spending before you can prepare for retirement.
And the good news: Budgeting is a chance to take control of your finances! Think of your retirement budget as a ticket to the lifestyle you want to live later on in life.
Start by determining how much you'll need to save. You can do that using this handy retirement calculator tool >
3. Assess your risk tolerance vs. your investment goals
When building a retirement savings strategy catered to you, it's important to know… well, you. Working with a financial advisor is a great way to get help with an honest self-appraisal for how comfortable you'll be on the rollercoaster that is the financial market, as well as life's unexpected windfalls.
Try to approach investing with a balanced mindset — one that lies between practical and flexible. This can help you learn more about your comfort level, and keep gaining confidence with investments.
4. Automate your retirement savings
Because your financial priorities change as you go from saving for retirement to generating income from your retirement savings, get into a routine for making deposits consistently. A great rule of thumb as you're allocating your savings between immediate needs, emergency funds and retirement income is to "pay yourself first." Figure out a weekly or monthly amount of money that you can set aside for the future, and set up an automatic transfer so that money's out of sight — and in your future.
5. Don't lose retirement savings to hidden fees
To avoid having pesky fees eat up that hard work you put into retirement savings, be sure to read the fine print before selecting mutual funds and financial advisors. The good news is that the cost of investing in retirement plans has gone down over the years and fee disclosures are now legally mandated.
But it's still important to pay close attention so you won't be surprised by expenses like one-off costs, distribution fees, check fees, ongoing yearly fees and management fees. Also keep a close eye on "expense ratios," which add up when calculated as a percentage of your total assets.
The bottom line is that retirement plans necessarily evolve through the years — and the sooner you start, the smoother the ride. Working with a trusted advisor can offer full transparency across all of your finances, so you can focus on building a flexible portfolio that can be updated regularly to reflect changing economic conditions as well as your specific retirement objectives.
We're here for you every step of the way on your retirement savings journey!
1 Murphy, Sherry L., et al. "Products - Data Briefs - Number 427 - December 2021." Centers for Disease Control and Prevention, 21 Dec. 2021, https://www.cdc.gov/nchs/products/databriefs/db427.htm#section_1. 
United Brokerage Services, Inc., a registered broker-dealer is a subsidiary of United Bankshares, Inc., the issuer of UBSI stock. The investments offered through United Brokerage Services, with the exception of brokerage certificates of deposit, are not bank deposits and are not obligations of, or guaranteed by, any bank. These products are not insured or guaranteed by the FDIC. Investments are subject to risk including possible loss of principal. This information is not legal or tax advice and past performance is no guarantee of future performance.
Not FDIC Insured | May Lose Value | Not Bank Guaranteed