Wecome to United Bank
Your Trusted Financial Partner For Life
Safe. Sound. Secure. Since 1839.
We are excited to welcome you to United Bank and are truly grateful for the opportunity to continue to serve you. With over 180 years of banking tradition, we are well positioned to meet your needs by providing the technology, products and expertise you'd expect from a big bank, with the personal touch and local decision-making of your neighborhood bank.
With a history of safe, sound and secure banking practices, United Bank's impact can be felt in communities both big and small. Today, we have 200 full-service banking locations, 20 loan origination offices and more than 3,000 employees across the Southeast and Mid-Atlantic.
We are grateful for all Essex Bank has done for its customers and its communities, and we hope you share our excitement about the opportunities ahead.
Please review the transition timeline below for information about your transition to United Bank.  Important dates and an overview of the transition process is outlined.  For more detailed information, please reference the Welcome Guide or a printable version of the detailed timeline.  
Prior to Friday, December 3 of Transition Weekend
Please be sure to confirm that Essex Bank has your up-to-date phone number. You may do so by contacting your local Essex Bank office or Essex Customer Service Center, or through Essex Bank's online and mobile banking services. Essex Customer Service will be available to assist through 6:00 p.m. the Friday of transition weekend by calling 800.443.5524.
Wednesday, December 1 before Transition Weekend
It is recommended that you print and/or save any Essex Bank Online Banking eStatements by 8:00 p.m. on this date. Please note: After this date, debit card activity may not reflect in account activity and account balances shown in Essex Bank Online Banking.
Friday, December 3 Transition Weekend Begins
Starting at 2:00 p.m. all Essex Bank offices will close on a staggered schedule to prepare for the transition. Rockville and Edgewater will close at 2:00 p.m.; Flat Rock, Louisa and Tappahannock will close at 5:00 p.m.; and all other offices will close at 4:00 p.m.
Essex Bank Customer Service will be available to assist you from 8:00 a.m. - 6:00 p.m. by calling 800.443.5524.
At 8:00 p.m. Essex Bank Telephone Banking will begin operating in inquiry-only mode.
December 3 will be the date of your last Essex Bank account statement.
Essex Bank Bill Pay will be disabled starting at 2:30 p.m., including any person-to-person or external transfers through the bill pay system.
Essex Bank Online and Mobile Banking will be disabled at 5:00 p.m.
Saturday, December 4 of Transition Weekend
You may begin contacting United Bank Customer Care at 800.327.9862. Please be prepared to answer a few security questions to access your accounts. You can also begin reporting lost or stolen debit cards as of this date by calling United Bank Customer Care.
Monday, December 6 Post-Transition
At 9:00 a.m., all Essex Bank offices will reopen as United Bank offices, except Rockville and Edgewater, which will remain closed.
Beginning at 8:00 a.m., you can access United Bank Personal Online Banking. You must access United Bank Personal Online Banking before you can access United Bank Mobile Banking. Please see the Online Banking section for more detailed instructions or visit page 8 in the Welcome Guide.
Telebanc, the United Bank Telephone Banking system, will be available starting at 8:00 a.m. to assist you at 877.334.4646.
The standard United Bank daily limits of $1,025 for ATM withdrawals and $3,000 for point-of-sale transactions on all debit cards will be in effect.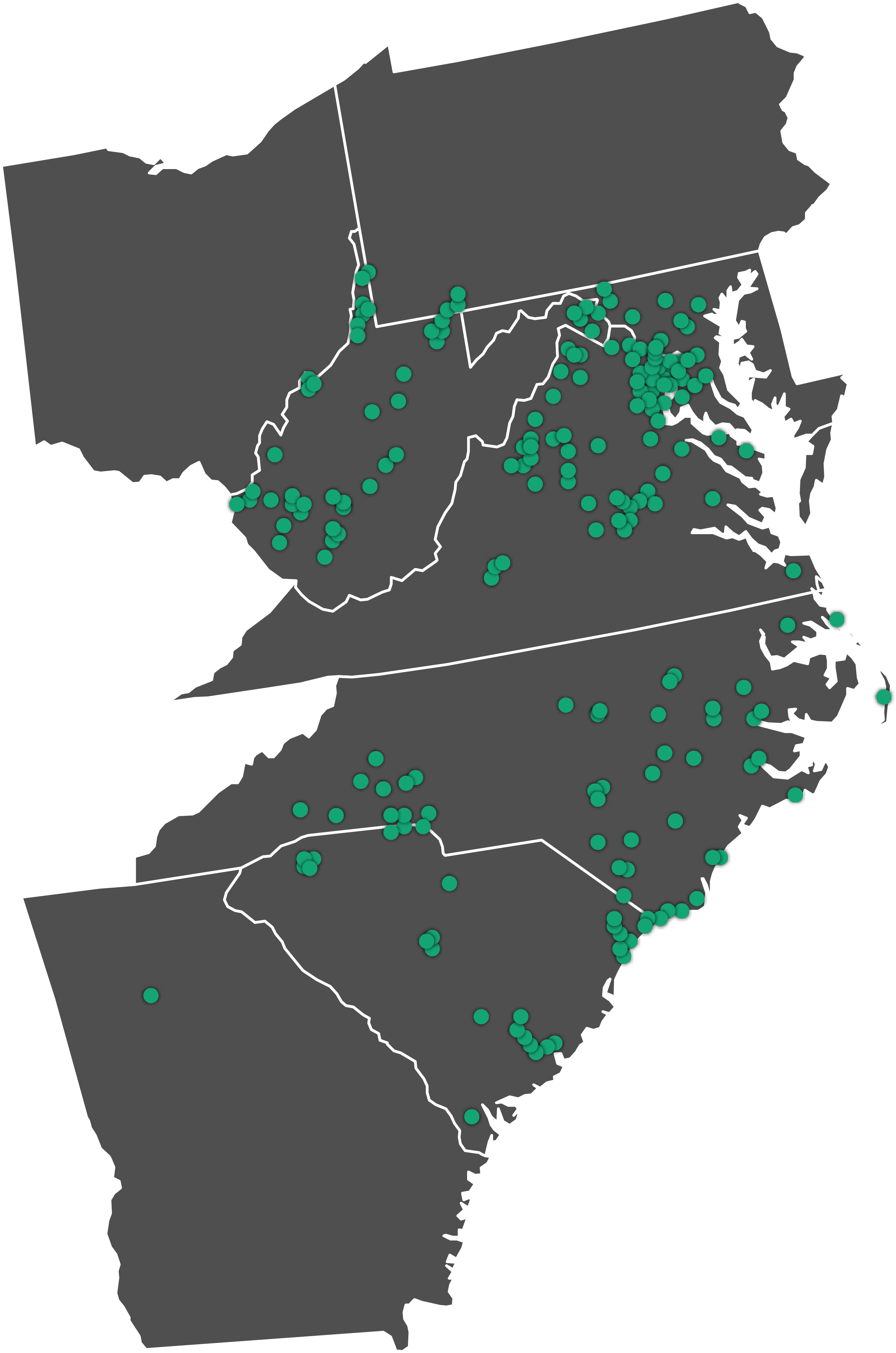 The United Bank Footprint
United Bankshares, Inc. will acquire Community Bankers Trust Corporation, the parent company of Essex Bank. This latest step forward affirms United Bank's place among the top 40 largest banks in the U.S. based on market capitalization, with 222 full-service banking locations, 22 loan origination offices and a large network of ATMs available throughout the Southeast and Mid-Atlantic.
As our footprint grows, so does your ability to access banking services almost anywhere you go. This conversion will offer you a wider range of competitive and sophisticated banking products and solutions, strategically connecting United Bank's Southeast and Mid- Atlantic footprints to provide you with an expanded network of banking locations and ATMs as you travel throughout the region.
Our Commitment to Community
While United Bank continues to grow and advance, our steadfast commitment to providing excellence in service to our customers and our communities remains constant. Our legacy of active community participation has been part of our heritage since inception and continues today. We pride ourselves on our commitment to meeting the needs of, fueling opportunities in and combating challenges faced by our communities. Our commitment includes giving our time, talent and resources to help build a brighter future in the places we call home.
As we join together two great companies, we bring this same level of commitment to your community. We have already begun the process of learning more about Essex Bank's neighborhoods, current relationships, commitments and passions, and getting to know you and your community. Rest assured, you will see enhanced local initiatives from our teams as we continue to support community efforts with volunteerism, philanthropy, economic development and affordable housing initiatives.
QuickBooks, Quicken and Mint Users
Action is required on the following dates to ensure a smooth transition.
December 2
A data file backup and a final transaction download should be completed.  Please make sure to complete a final download on or before this date since transaction history might not be available after the conversion.
December 6
The remaining steps of the conversion instruction should be completed.  You will need to complete the deactivate/reactivate of your online banking connection to ensure that you get your current Quicken or QuickBooks accounts set up with the new connection.
Please review your downloaded transactions carefully after completing the migration instructions to ensure no transactions were duplicated or missed on the register.  For questions please contact United Bank Customer Care at 800.327.9862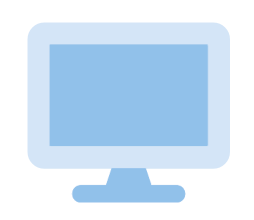 Quicken
QuickBooks Desktop
QuickBooks Online
Mint
Please note: Intuit aggregation services may be interrupted for up to 3-5 business days.  You are encouraged to download a QFX/QBO file during this outage.  The following services may not work during the outage: Quicken Win/Mac Express Web Connect, QuickBooks Online Express Web Connect, Mint.
A special welcome for our newest customers, including important information about your accounts and services as you become part of the United Bank family.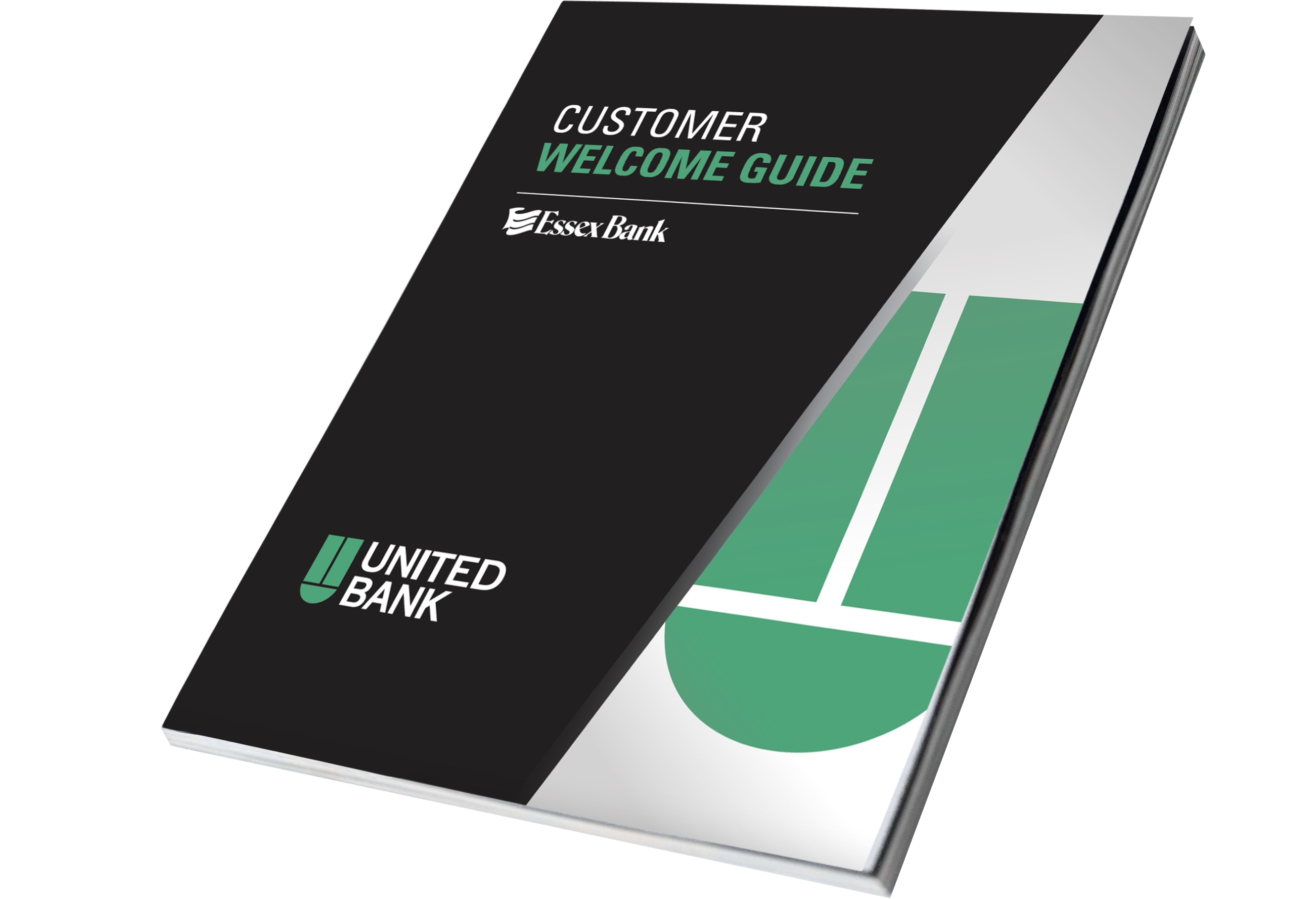 Frequently Asked Questions
All Essex Bank offices will reopen as United Bank offices, except Rockville and Edgewater, which will remain closed.
Please see page 5 in the Welcome Guide.  Your personal accounts transition information is outlined in detail to help you better understand how your accounts will transition.
Your account numbers have not changed unless you have been notified otherwise.   
If you currently use Essex Bank Online Banking, your accounts will automatically convert to United Bank Online Banking. Please see page 8 in the Welcome Guide or visit the Online Banking section to learn how to access United Bank Online Banking post-conversion.
Please see page 9 in the Welcome Guide.  Features such as Account Nicknames, Alerts and Person-to-Person Payments will not automatically convert.
You must contact the Elan Cardmember Service number on the back of your card with any questions about your current credit card account.  Please note:  Essex Bank credit card payments will not be accepted at United Bank office locations.
You may continue to use your Essex Bank personalized checks, unless you received a letter stating otherwise. Details on how to place your first United Bank check order can be found on page 15 of the Welcome Guide.
Essex Bank loan account numbers will remain the same, unless you are directly notified. All accounts will be assigned a note number associated with the account. Installment, mortgage and commercial loans will have a note number of 0201 and personal, overdraft and home equity lines of credit (HELOC) will have a note number of 00001. The note number will need to be included for payments made through online banking bill pay. For more information about Loan and Loan Payments please see page 16 in the Welcome Guide.
Online payments are a quick and easy way to manage your money. You can schedule a one-time transfer or set up recurring transfers online from your United Bank checking account, which you can modify at any time.
You may also make loan payments at any United Bank office, or, if you prefer to mail your loan payments, use the following address beginning on the Monday post-transition: United Bank Loan Processing Center, PO Box 2373, Charleston, WV 25328-2373.
Any recurring loan payments you have established will continue automatically, unless otherwise notified. If additional payments are made, your recurring loan payment will still be drafted from your account.  
Any recurring fees will not draft with your payment
An autopayment can overdraw your checking account
Please see page 16 in the Welcome Guide for more detailed information about loan payments.
The servicing of your mortgage loan is being transferred, effective on the transition date. This means that after this date, a new servicer will be collecting your mortgage loan payments from you. Nothing else about your mortgage loan will change. Essex Bank is now collecting your payments. Essex Bank will stop accepting payments received from you after the transition.
United Bank will collect your payments going forward. Your new servicer will start accepting payments received from you on the Monday post-transition. Send all payments due on or after the Monday post-transition directly to United Bank:
United Bank Loan Processing Center
PO Box 2373, Charleston, WV 25328
For more information about your mortgage loan see page 17 of the Welcome Guide.
Most payees and scheduled payments are expected to convert (external transfers and person-to-person payments through Bill Pay or Zelle will not convert). Please verify the accuracy of all scheduled bill payments, payees and payee addresses. United Bank's Bill Pay feature can be found in Online Banking under the Bill Pay Quick Tab and within the Bank With United mobile banking app. You may make bill payments via an electronic or paper check to participating merchants. For scheduled bill payments, you must have sufficient funds in your account on the date that the payment is scheduled to be sent, or the bill payment may be delayed or canceled. Please see page 10 in the Welcome Guide for more detailed Bill Pay information.
Changes in your account terms will be effective when your CD renews as a United Bank account.  To review additional details about your CD, please see page 18 in the Welcome Guide.